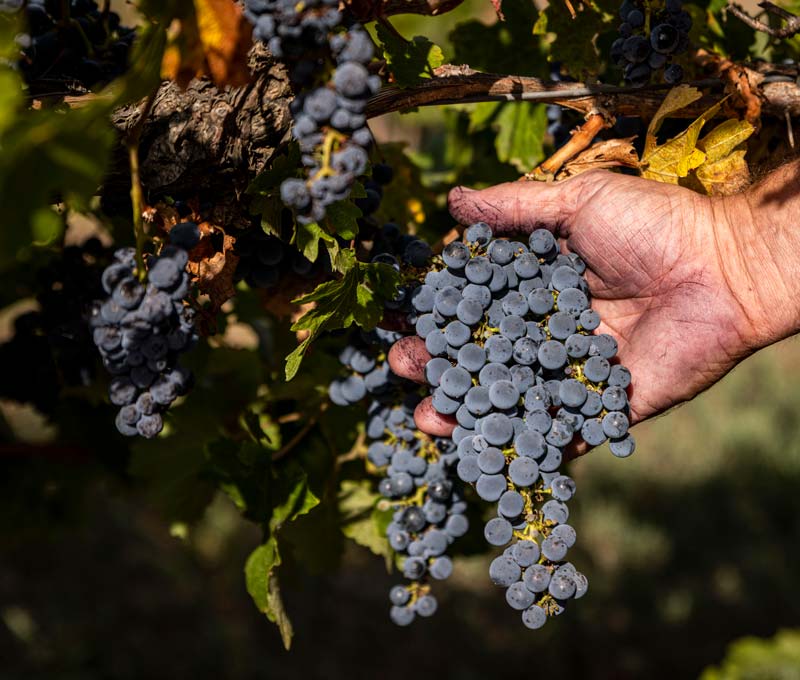 Our Purpose
The pioneering Schubert Family planted vineyards in the Barossa Valley at their Roennfeldt Road estate in 1915. The fruit attracted strong interest from nearby wineries, admired for its quality and intense flavour. In 2000, a small parcel was retained yielding a single barrel of wine.

Carrying the Schubert Estate name and the image of a goose, that wine represented the first step in a continuing journey. A pursuit of knowledge of the world's best wine estates. A desire to uncover the building blocks of great wine. To inspire us to create 'First Growth' wines bold in character, and bearing the distinct flavour stamp of our estate vineyards in the Marananga sub region of the Barossa Valley.

As a symbol of courage, strength and adventure, the goose sits proudly on the label of every wine we make. It guides each step of the journey we are on.
Our Winemaker
With 20 years' Barossa winemaking experience, Matt brings exceptional skill and a deep understanding of the diverse Barossa landscape to the task of crafting Hare's Chase and Schubert Estate wines. His approach promotes a symbiotic connection between vineyard, winemaker and winery. Respecting the innate characteristics of the region and the site, with winemaking inputs serving only to showcase their distinctive strengths through each wine.

"The landscape of our Neldner and Roennfeldt Road vineyard estates at Marananga resembles a patchwork quilt of multiple soil types that constantly varies as you traverse across subtle changes in aspect and elevation. Taking advantage of this diversity and the subtle character nuances in the fruit we grow here allows me to build greater complexity in wines we aim to be exemplary reflections of the special nature of this place." MATT REYNOLDS